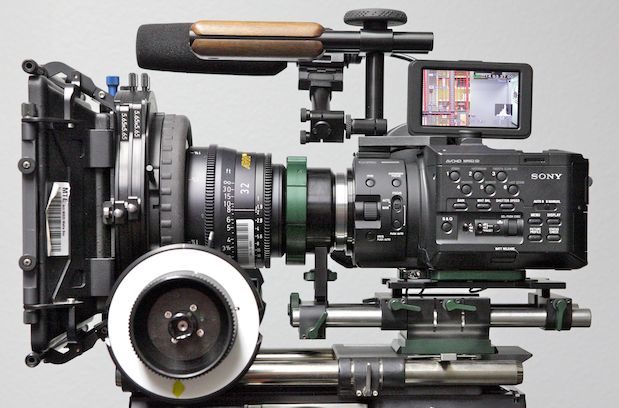 I got my start with Video production, or more specifically, video editing around 2004 when I was in Highschool. At the time, my brother had been playing with Sony Vegas, and I picked it up from him. While he was recording local bands, I was making videos for school projects; A stark difference between the two. None the less, he introduced me to Sony Vegas, and the rest was history; Literally and figuratively. The last video I made was for History Fair, of which I got third place in my school. After this, my focus changed a bit for the next 8-10 years or so.
In 2009 I picked up a GoPro, and this is where it all really starts to pick back up. I was looking for the best settings possible out of the device, which at the time was the Hero 3 Silver, so naturally every online forum told me ProTune Flat was the best I could get. Over the course of the next few years, recording random stuff of my cars, fishing, vacations, etc. I never really did much with the footage. I was infatuated with the thought of YouTube, but was always too self conscious and cared too much what others would think to get in front of the camera. Similarly, I didn't have the drive to create something with the footage I had started stock piling. 
Fast forward a few years and I get a mirrorless camera, the Sony A5100 to be exact, and the infatuation begins again. I looked for the best settings and I soon realized the limitations of that camera. Enter the A6300 and SLOG2/3. It was at this point that I started my YouTube channel and began taking videography and editing seriously. At this point, it didn't take long for me to want to get into proper video work using a proper video camera instead of a mirrorless camera. Sure I could have built out a rig around my a6300, but instead I opted to buy a camera that did everything that would have done at a fraction of the cost. To be exact, I bought my FS100 for $450 with well under 400 hours and in almost perfect condition. The camera is no longer even close to that and is well used, but I love it so much more now that I did then. 
Not long after acquiring my FS100 the search was on for a picture profile that I would make my primary. To my dismay, I just wasn't happy with any that were already out and available, so my search continued and ultimately transitioned into me creating my own. This is were we are now. I gave up on Glog, CPFlog, and all of the others out there and just ended up building my own profiles from scratch. 
They say the equipment is only as good as the operator controlling it. I am a firm believer of this. I could go out and buy a second hand FS5, or the new A7Siii, but I just have no interest in them at the moment. Sure, I could have RAW, or 10bit SLOG2/3 and the best colors available, but what this camera lacks, it makes up for in character. I've learned to love this camera and the nuances it brings to the table compared to other cameras on the market. For me and my current style, it fits my workflow perfectly.
Sony FS100 Picture Profiles
This is my latest profile and I would recommend for most scenarios.
Import into Davinci Resolve Studio(or your favorite NLE), switch data levels  to Full, and then make your corrections. This profile uses almost the full range; data will lay between 10-250, so you shouldn't have to modify the upper ranges, only modify the shadows/black level to your liking in post. Also, Watch out for your highlights. While this profile maintains the most dynamic range out of camera, the superwhiltes and highlights rolloff is fast and could be considered unusable if not handled properly.. Save the superwhites and highlights for shiny objects, lights, the sun, and the sky. With that said, this profile has the most dynamic range, and preserves a lot of data in the shadows/midtones if you are exposing properly for them. 
Notes: Expose to the left and ensure the highlights are not clipping.
Version 1
Black Level – -5
Gamma – Standard
Black Gamma – Middle/+7
Knee – Manual/77.5%/-1
Color Mode – CINEMATONE1/8
Color Level – -3
Color Phase – -2
Color Depth – R+1/G+1/B+1/C+4/M+1/Y+4
WB Shift – LB-CC/0/0/0/0
Detail – -4/Off/0/Type3/7/0/0
Version 2 – Better color reproduction. Reds toned down. Better overall DR.
Black Level – -2
Gamma – Standard
Black Gamma – Middle/+7
Knee – Manual/75%/-1
Color Mode – CINEMATONE1/8
Color Level – -4
Color Phase – 0
Color Depth – R+3/G+5/B+2/C+3/M+1/Y+6
WB Shift – LB-CC/0/0/0/0
Detail – -7/Off/0/Type3/7/0/0 (As little in camera sharpening as possible)
FSLog2 is what I'm considering one of the best profiles out of this camera. I will put my money where my mouth is when comparing it to G-Log and almost all of the other profiles out there. I took the time with this one when it comes to both the dynamic range and color reproduction, and while it does not have as much dynamic range as FSLog1, it is a close second, and similar to FSLog1, I recommend exposing to the left. The highlight rolloff is a little better on this one, and as such is not as abrasive with the superwhites, but it does cut off a little bit because of it.
Black Level – -7
Gammma – Standard
Black Gamma – High/+7
Knee – Manual/80%/-1
Color Mode – Pro/8
Color Level -7
Color Phase – -2
Color depth – R -2/G +7/B 0/C +5/M 0/Y +4
WB Shift – LB-CC/0/0/0/0
Detail – -7/Off/0/Type3/7/0/0
The noise in this profile is the most organic, noise that is more reminiscent of film than out of any digital video camera I've ever seen. I did some tests a while ago comparing noise, even when raising the shadows from almost black, and it was just smooth and visually pleasing; read usable. With that said, the shadows in this profile are at a much lower point than the previous two, so the image will seem a bit darker until graded properly; with that said, it grades extremely well. Furthermore, I spent the most time on colors with this profile, so this is one of the closest to real life out of all of my profiles. 
Black Level – -4
Gammma – Cinematone1
Black Gamma – High/+7
Knee – Manual/75%/+3
Color Mode – Pro/8
Color Level -7
Color Phase – -1
Color depth – R -1/G +2/B -1/C +2/M 0/Y +2
WB Shift – LB-CC/0/0/0/0
Detail – -7/Off/0/Type3/7/0/0
LOG2 - Slog2 like profile
I made this profile mainly out of curiosity. It was/is a By-Eye profile and didn't have the time spent on it like the others for various reasons I won't go into. In my opinion it is not a very efficient profile, especially when compared to the others I have outlined in this. With that said, the Gamma is very similar to that of SLOG2 and the colors are as close to SLOG2 as I could get. While the colors are not the most accurate, it should grade fairly well with slog2 footage.
Black Level +10
Gammma – Standard
Black Gamma – High/+5
Knee – Manual/75%/-1
Color Mode – Pro/8
Color Level -7
Color Phase – 0
Color depth – R -5/G +7/B -2/C 0/M -5/Y +7
WB Shift – LB-CC/0/0/0/0
Detail – -7/Off/0/Type3/7/0/0
It seems we can't find what you're looking for.