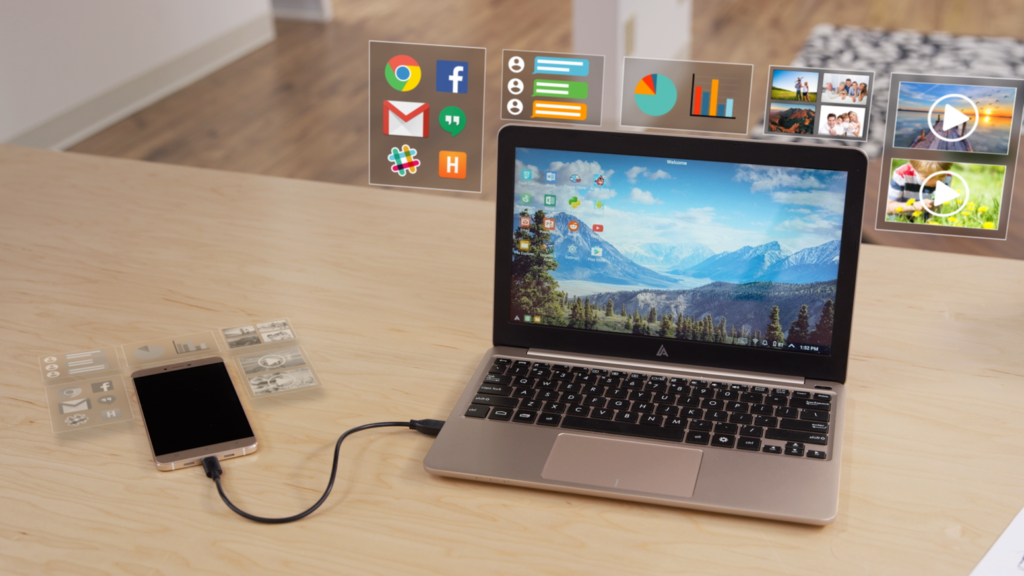 A little more than a month ago I received my Sentio SuperBook in the mail. At the time I was so excited to get home from work to finally see a device I had been waiting nearly a year for. To say I was let down by the product is an understatement, but to be honest, I feel even worse for those that purchased a SuperBook more than a year and a half before me, and still have yet to receive theirs.
For those that aren't familiar, what is the SuperBook?
"Superbook is the Universal Laptop Dock that transforms your Android smartphone into a laptop. " - Sentio KickStarter
The SuperBook was a novel idea. One that made a promise that you would no longer have to carry around a laptop and a smartphone anymore. It promised you the ability to take your smartphone and make it even smarter, turning it into a device to rival your current laptop. Unfortunately, It didn't deliver anywhere near what it promised. I had high hopes for this device and even held off purchasing a new laptop, hoping the SuperBook would fit my needs. See, I didn't need something super powerful, I have my 12 Core Mac Pro to do that. Rather, I just needed something to type on from time to time; Something to check my email, and something to surf the internet and edit the occasional website with. Sure, I could have purchased a chromebook, but i'm at a point in my life where i'm trying to down scale and get rid of all of the extra gadgets, so the thought of my phone being a laptop and phone was just to enticing.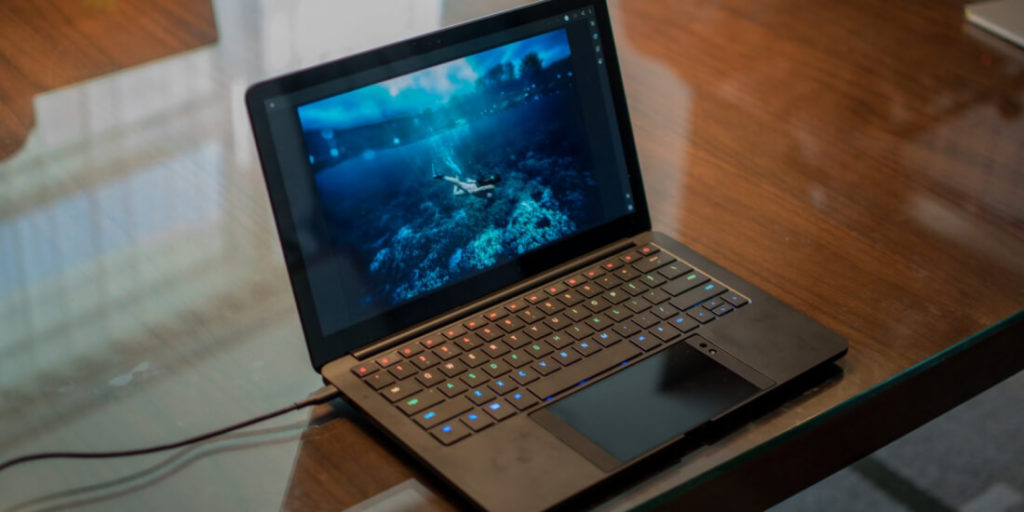 After hours of research spent on Chromebooks, MacBooks, and even various tablets I came accross the SuperBook. It caught my eye and I thought it had so much potential. So, I purchased it and started to wait. Nearly a year went by, and with next to no warning I received a shipping notice and within a few days it arrived.  After coming home from work I was greeted by a (rather destroyed) plain brown box. I opened the box to find another much smaller box labeled SuperBook. Wasting no time, I opened that package and pulled out the SuperBook. Again, wasting no time I plugged in my phone, and went on my way, Right?!
Not. So. Much.
When I got home from work to find that I had received my SuperBook. I opened the package and started to look at the device, grabbed my phone, plugged it in, and nothing. The battery was dead. No big deal, and no worries, i'll just grab the charger and plu…….
This is where things go south. My SuperBook shipped without a charger. My brand new device that I had waited a year for, shipped without a charger. I was dumbstruck, but I must persevere. I went into the Tech Graveyard… errrr. My Tech closet, pulled out my old chargers and started the search. I found a male end that fit in…(I'll reluctantly leave the jokes right here) and then started to search for a power supply in the right voltage. Eventually I found the winning pair so I cut and spliced the cables together, and Boom, I AM THE SMARTEST MAN ALIVE. It turns on and starts charging, so moving right along. Next up, I plug my phone in and start moving forward. Everything seems to be going as smooth as it could, at least until I start testing various features.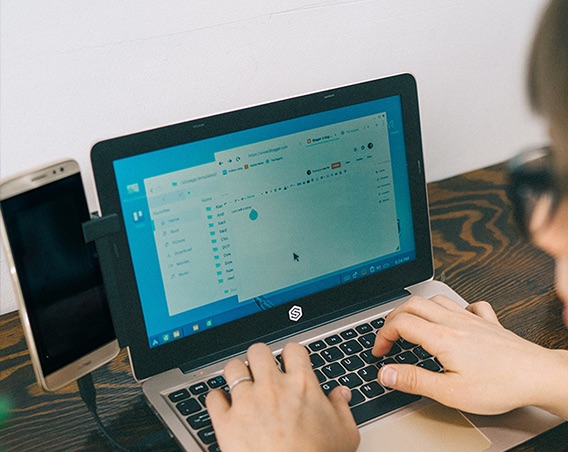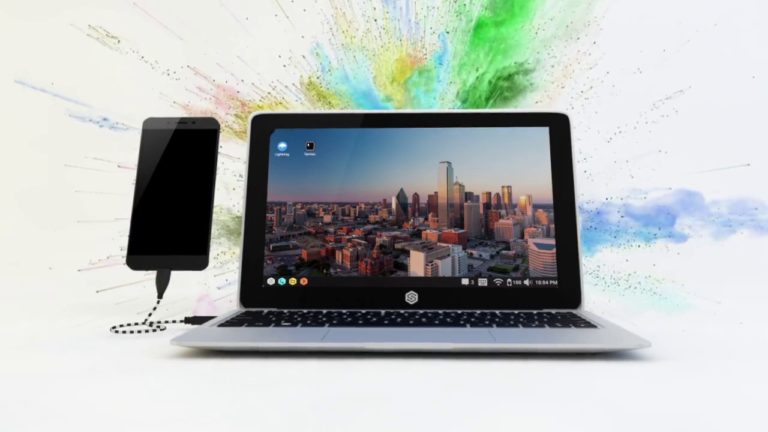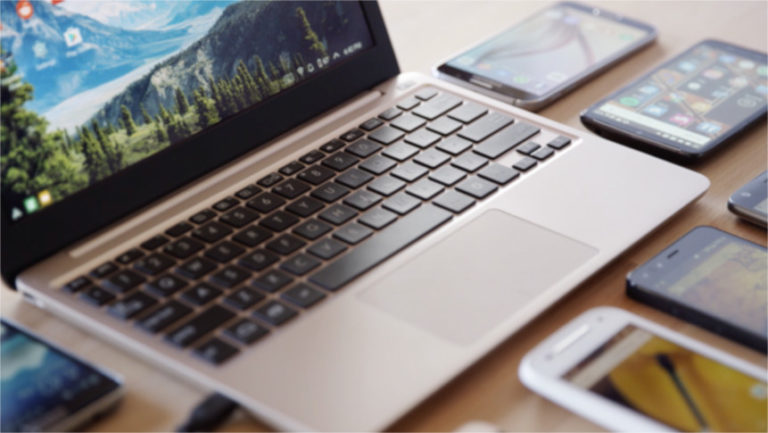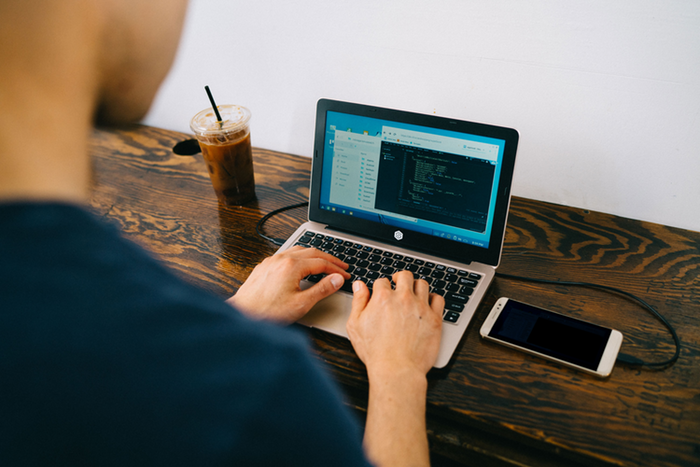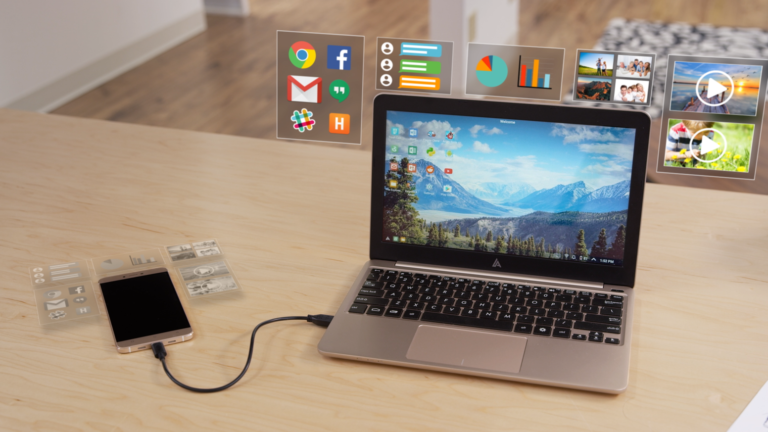 Let me first say that I am running an unmodified(UnRooted) Google Pixel 2 XL with Android Pie. There is no reason why I should be having any sort of issues, Yet I am. First, multi Window support does not work. After speaking to some of the Sentio Developers, this ended up being an issue caused by Google/Android changing the way multi window support functions. This is supposed to have been fixed at the point of posting this article. The second issue is caused when setting the default launcher as Sentio instead of whatever your default is; In my case, the Pixel Launcher. Upon exiting Sentio Desktop, or disconnecting the SuperBook, your phone/tablet is supposed to revert back to your default launcher. In theory it did, but in practice, it failed more times than not. Furthermore, in the times this "Feature" did work as it was supposed to, other glitches would arise on a regular basis. Next up, Palm Rejection issues when typing where in the middle of a sentence you would jump and start typing at the start of whatever you're working on….  And the list goes on –  Bad Light Bleeding issues on the display(The official fix was to turn down display brightness), Flakey USB C port that would disconnect the phone randomly, Firmware update issues, the Keyboard and/or trackpad wouldn't work with some phones while the display would, Scaling issues, Multi Tasking issues, the list goes on and on. 
I'll just stop the list of issues there because i'm sure you get the point. It's littered with little problems.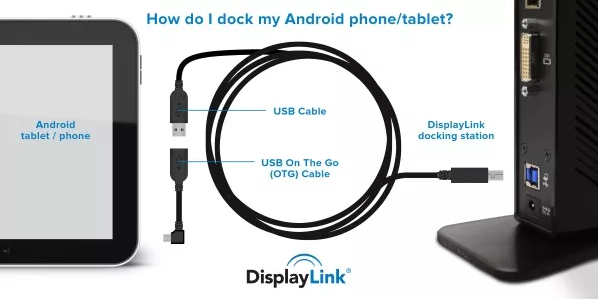 Is it a phone, or a laptop?
I soon came to realize that in order to have the best experience, you really had to decide if you wanted your phone to first be a phone and second the SuperBook, or if you wanted the SuperBook, and Sentio Desktop to be the primary use. If you expected both to work flawlessly, you'd be sorely let down. However, if you decide which you want and are fine with some (serious) drawbacks, then it could be made to work decently. I feel like the SuperBook still doesn't know what it is or what it wants to be. It is still in it's infancy, and it shows, but I don't believe that is a valid excuse for a device that met it's kickstarter goal more than two years ago. 
If you were expecting the perfect add-on device for your smart phone, this is not it. If you were hoping you could use your phone as something more, you will be let down. If you want a device to play with and then put aside when you want something reliable, this is the device for you, but I wouldn't recommend purchasing the Sentio SuperBook if you want anything more than something to play with, at least not right now. The concept is there and it is a good concept. Sentio has a great foundation in place, but there is still some serious work to be done before having a mainstream device that's ready for Prime Time. 
What are your thoughts on the Sentio Superbook? Would you be interested in giving a SuperBook a try? What features would you like to see added, and what issues would end up being a deal breaker for you?
That's right, Who wants a SuperBook? I am going to be giving mine away to a follower, For FREE! Keep an eye out on Instagram and YouTube for posts anouncing the give away!